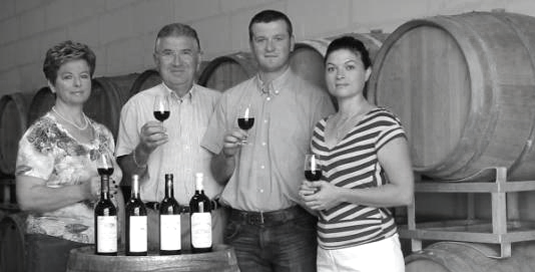 Jean-Pierre and Odile BORDERIE, members of the order of the vine growers of Bordeaux and Bordeaux Supérieur, took again in 1983 the Domain, with 15 hectares.
They expanded the property up to 38 hectares in the 2000s.
After studies in oenology, the cultivation of the vine, the trade
and tasting in different vineyards of France (Saint-Emilion, Val de
Loire, Rhône Valley), Frédéric worked abroad (Australia, Napa Valley).
Frédéric settled in 2005, with the acquisition of parcels on Lussac.
In 2011, the Château Vieille Dynasty, 6.15 hectares in Lalande-de
Pomerol enters the family domain. We cultivate 48 hectares spread over several plots.
Each has its own characteristics, they are nevertheless
all drained (which is essential for the production of wines
high quality purposes).
Merlot is the most widely used variety (33 hectares), with Cabernet Sauvignon (8.5 hectares) and Cabernet Franc (4 hectares). Whites are planted with Sauvignon Blanc and Sémillon (2.5 hectares). Château Les Gravières de la Brandille and
Château les Gravières de la Brandille cuvée prestige 32,6 ha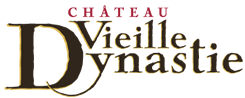 Lalande de Pomerol, Château Vieille Dynastie : 6,20 ha Château Les Combes, Lussac-Saint-Emilion 4,80 ha
Château Les Combes, Bordeaux Rosé 1 ha
Château Les Combes, Bordeaux Blanc, Crémant de Bordeaux, Bordeaux Superior White 2,40 ha
. We produce 12 different wines from 7 different appellations. Our clientele is diverse: more half of our wines are marketed directly to individuals in France, we export to a dozen countries.

Wine merchants and restaurateurs recognized for their professionalism are also partners of our marketing.
Our entire range is regularly awarded with medals, articles and recognized professional recognition. The report quality-price is the strong point of the field.
Vignobles Borderie
119 Rue de la République,
33230 Saint-Médard-de-Guizières